Hi All!
I am so excited to be joining in with Casa Wakins Living Home Style Hop: Christmas Tree Style Edition again this year!   It is always such a fun an inspirational way to check out loads of fun and festive Christmas Tree Styles all from the comfort of your home!
This year I have made a few tweaks to our Christmas Tree, I've refined my style since last year.  Really getting down to not only what is important, but also honing in on what my style is.  So this year my tree is all about tradition, warmth, coziness, and vintage finds.
Tradition
My Christmas Tree Style is Traditional not only in colors, red, white, and green but it is also has loads of traditions on it.   Actually fun family 3 traditions to be exact.
 Bells: For every year my husband and I have been together he has gotten me a bell with the year on it.  A very sweet tradition he started just after we started dating.  It is always one of my favorite Christmas gifts.  You can read more about this adorable tradition in here.

Framed Photo: Every year I buy Hallmark's Dated Christmas Frame Ornament and add our most recent family photo to it.  It makes decorating the tree so fun and meaningful as we get to look back on how our munchkin has grown and the places we've lived.






 Halloween Costumes:  Each year our daughter gets an ornament representing her Halloween costume for that year.  Another fun way to relive all of those cherished family memories.
Warm & Cozy
This year I decided change up my Christmas Tree Style in a few different ways.   First and foremost, I flocked it.  Yes all 9 feet of it with this  and I have to say it is probably one of the best decisions I've ever made!  Seriously, I love the way it looks.  Instead of absorbing all the light in the room when it was off, it is now light and bright no matter what time of the day it is!
In addition to flocking it, I also added some new white fuzzy ornaments, a Fast and Easy DIY Flannel Garland, and a White Fuzzy Tree Skirt, (a must with a flocked tree).   Now my tree is more beautiful then ever and full of all the Warm & Cozy textures I crave this time of year!
Vintage Finds
One of my favorite things to look for at garage sales and thrift stores is Vintage Ornaments.  Seriously, they just don't make them like they used to!  I love that each one is slightly different because they are all hand painted.  Plus the colors are unbeatable!
I hope you enjoyed taking a deeper look into My Christmas Tree Style!  It's always fun getting to share our home with you!  Don't forget to stop by and check out everyone's Christmas Tree Style!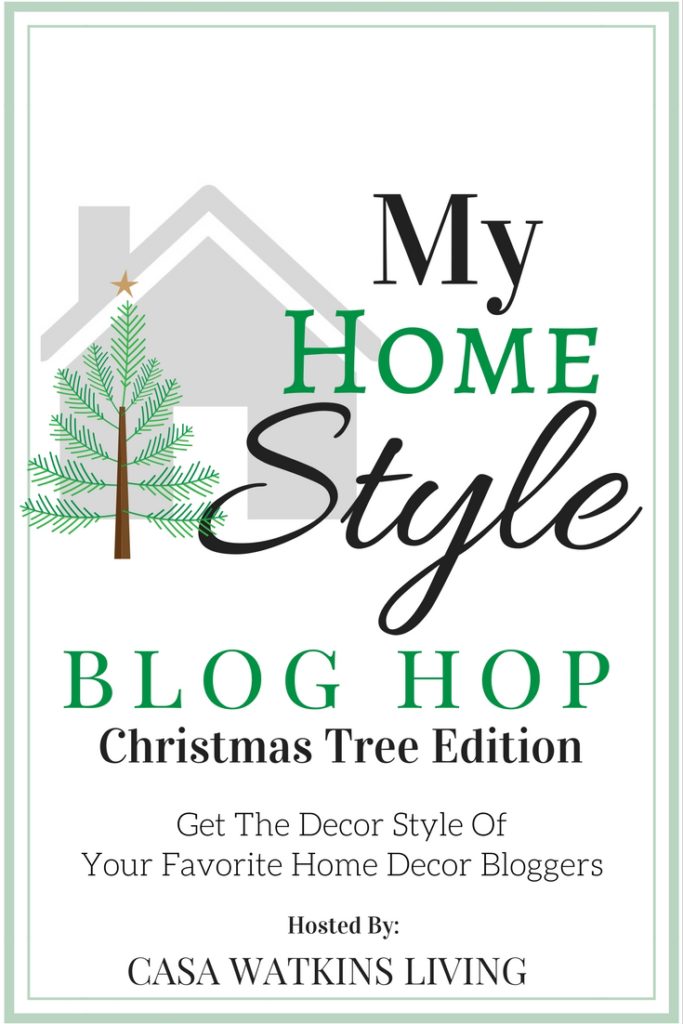 Monday
Tuesday
Pocketful Of Posies
Wednesday
Thursday
Friday
If you enjoyed this post please share it with your friends, remember sharing is caring!